PHOTOS FROM THE 2004 GENE CONVENTION
Gene's Hollywood Memories
Page 7
Souvenirs and Centerpieces
SATURDAY MORNING
We saw the film "Lost Angel" with Marsha Hunt and Margaret O'Brien. The centerpiece was lighted movie marquis.
SATURDAY LUNCHEON
Our centerpieces were dressed in various suits by Randy Simmons and Michael Basala. Here are 2 of them:
This doll was supposed to be the centerpiece, but didn't make it in time. It is Madra in the Alice Blue gown from the film "Irene". She was available for order and will be shipped when she arrives.
Marsha's Wedding Suit was supposed to be our souvenir, but also got held up in transit, so it will be shipped at a later time.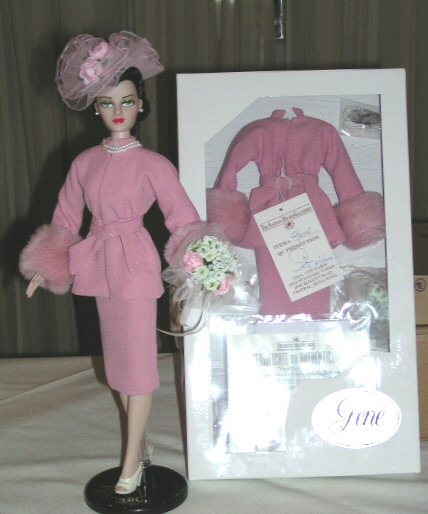 SATURDAY NIGHT
Our centerpieces included a red carpet and gold posts which everyone received. The doll was a black and white version of Gene's Love at First Sight, which was inspired by one of Marsha Hunt's outfits.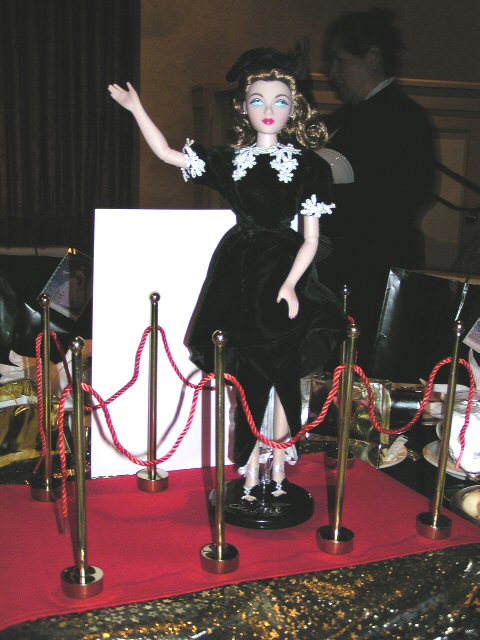 We received sketches by Brian Bulkley of all of the convention dolls.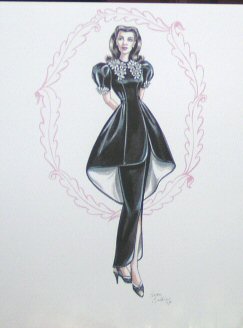 Mel introduced another special guest, Jane Withers who spoke about the many friends that she has met through doll collecting: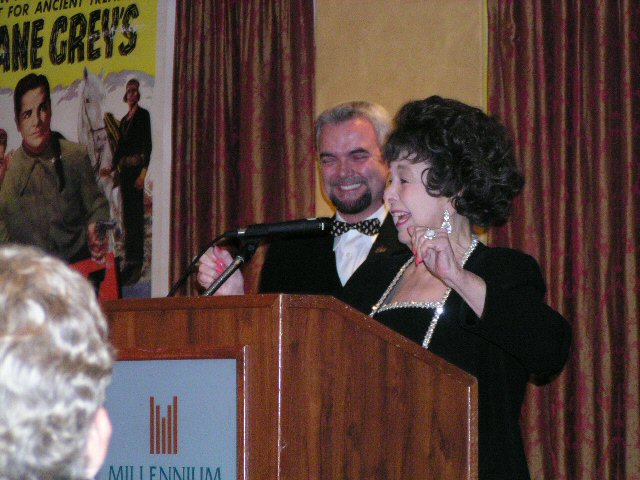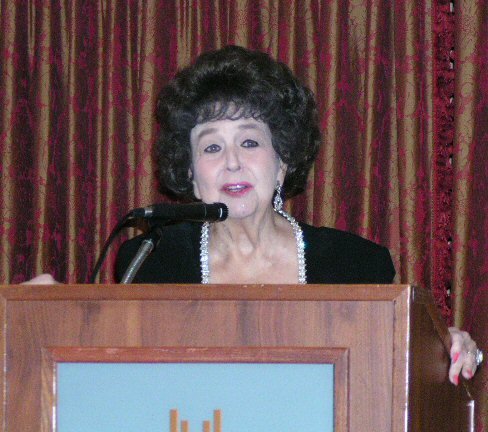 And Marsha Hunt spoke once again: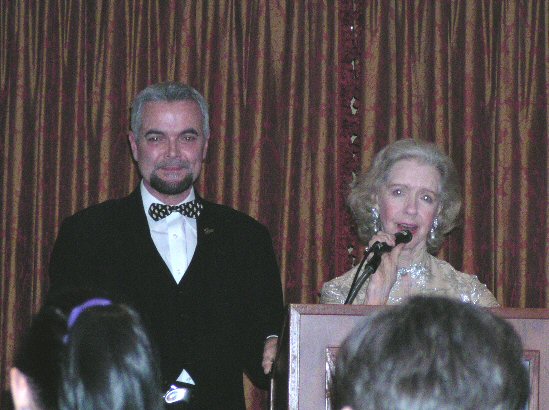 Our souvenir doll was Gene in a gown from Marsha's film "Smash-Up" (wearing Facets "Hollywood" set. Email me if interested.):
Val Hays presented Cheryl Crawford with the People's Choice award for her "Autumn Leaves" competition entry: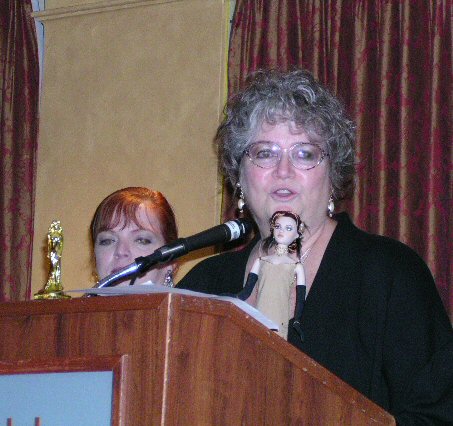 Sandra and Major Elaine (soon to be Lt. Colonel Elaine) gave many thanks to all who helped with the convention: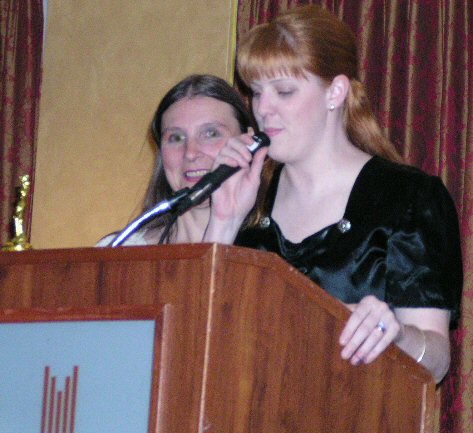 Kirk Swenk from Ashton-Drake presented a play with the participation of various conventioneers, including Felicia as Violet Waters and Larry Pemble with Patsy Fryberger as Madra:
Tommy, Mel and Sue Ellis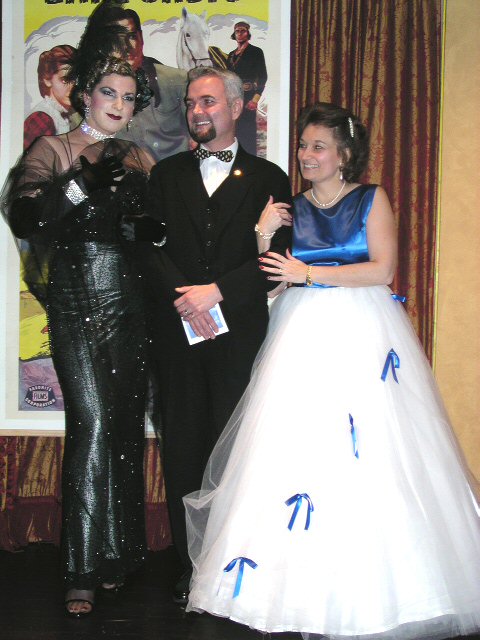 Irene and George dress up...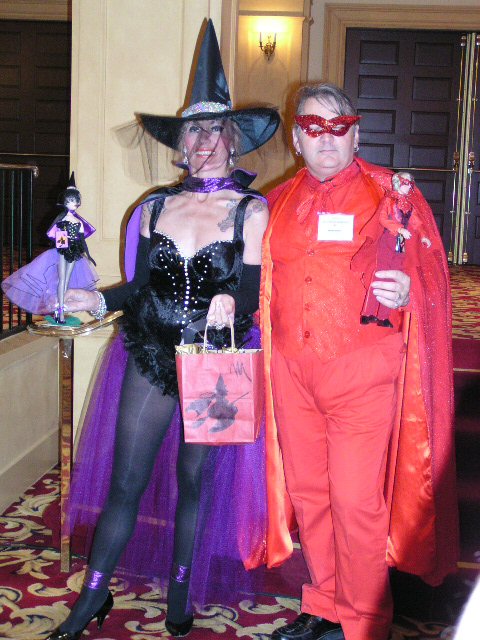 Some of the folks from Table 35... LeeAnn, Harry and Kelly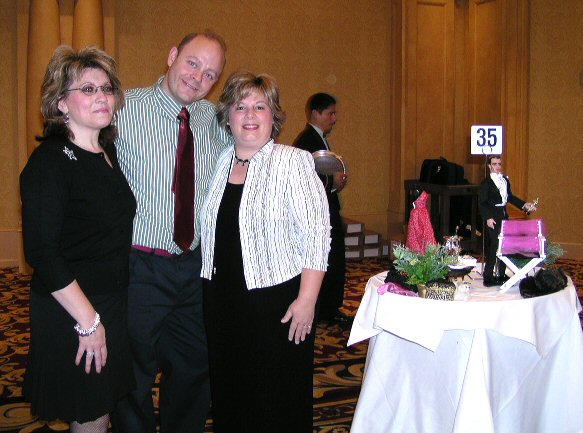 My table with Mel (from left to right): Trish, Michelle, Suzanne, Cheryl, Mel, Tommy, Marcia, Kathy, Dayle and Gerri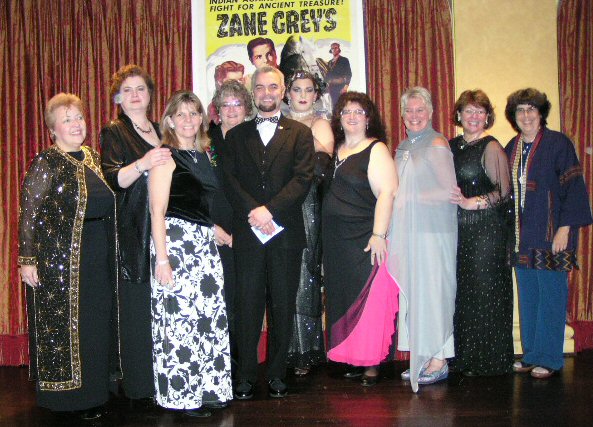 The table next to us:
standing: Marie, Marianna, Karen, Mary Jane, Carmela
seated: Charlotte's daughter Christine, Charlotte, Debbie, Patricia