Collectors United 2003
Nashville, TN March 21 - 23rd
Sydney Chase in Riverfront Park Promenade
Convention doll by Robert Tonner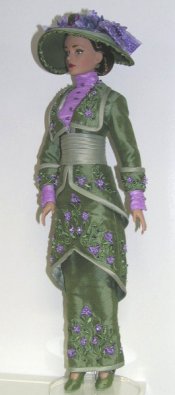 ---
One of a Kind Kitty Collier Trunk Set
by Robert Tonner
first bendable knee Kitty!
---
Faithfully Yours Cissy
CU Exclusive
---
One of the highlights of the weekend was a presentation by Julian Mobley of some of the dolls in his beautiful collection. He brought with him many hard-to-find dolls.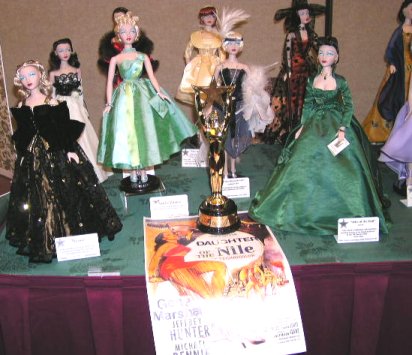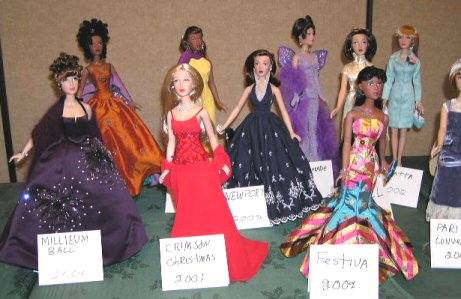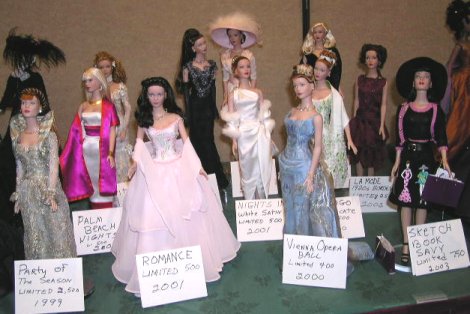 ---
Julian also presented a "Murder Mystery Weekend" plot with, ummm... "volunteers" playing the parts of the Madame Alexander 2003 Alex dolls.
Here... Hercule Poirot (Julian) interrogates Alex (Meg Hunt) while Jadde (Helen Skinner) and Paris (Marcia Friend).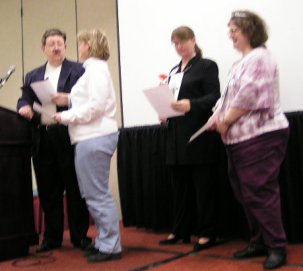 Here... Hercule (whose moustache fell off) captures the murderer...
TIM ALBERTS!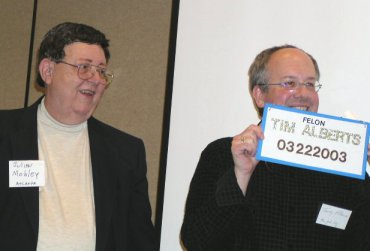 Gene® is a registered trademark of The Ashton-Drake Galleries® and was created by Mel Odom. Tyler® is a trademark of Robert Tonner. Barbie® is a trademark of Mattel. I have no affiliation with these or any other doll companies. All pictures on this site are the property of Facets by Marcia and may not be used without permission.