Dawn 2001
Checkerboard Toys released a 30th Anniversary Dawn doll last year. This year, they are adding 3 more reproductions to the collectible Dawn line - Angie, Dale and Glori.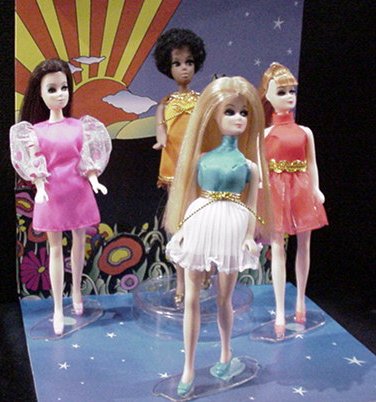 There will be a bride doll and a Holiday doll for 2001, with a reversible velvet and satin cape and a little gift package.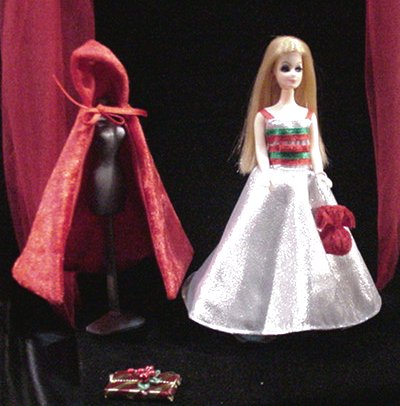 There will be 6 new outfits in 2 sets - Spring and Fall Fashion assortments. These are based on vintage Dawn designs, but are not exact reproductions.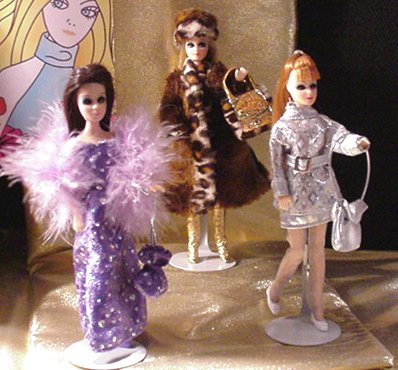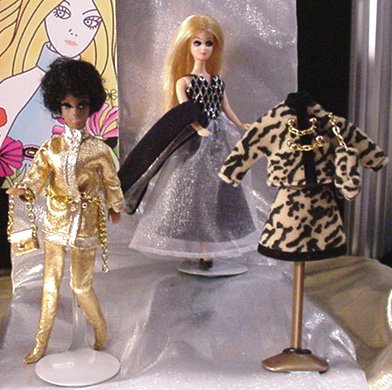 In the fall, there will be a new children's line of Dawn dolls released. They will have new face molds and a lot of outfits. Some of the outfits appear to be retro 70's. Lots of bright colors.

Gene® is a registered trademark of The Ashton-Drake Galleries® and was created by Mel Odom. Tyler® is a trademark of Robert Tonner. Barbie® is a trademark of Mattel. I have no affiliation with these or any other doll companies.