Eve is a 15 3/4" fashion doll by Susan Wakeen. There are 9 dressed dolls, 5 outfits, an accessory pack and a clothing stand. They should be due out around the 3rd quarter of 2000. I think they are limited editions of 2000 - 3000.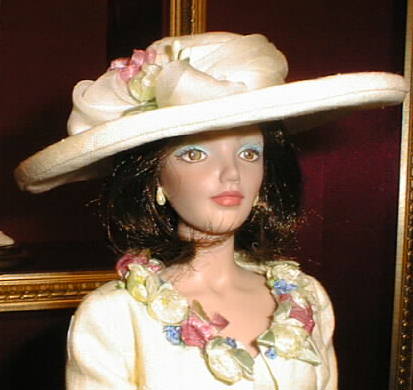 A close-up of Eve in Garden Party. Hairstyles and colors are different on all the dolls, but I think the paint is the same.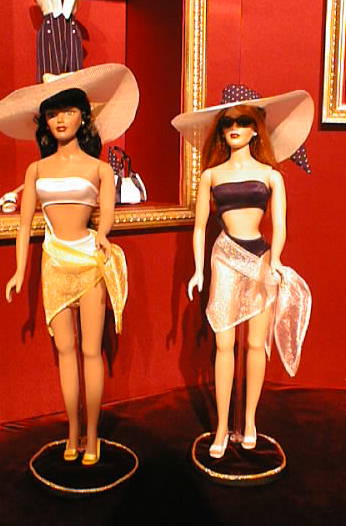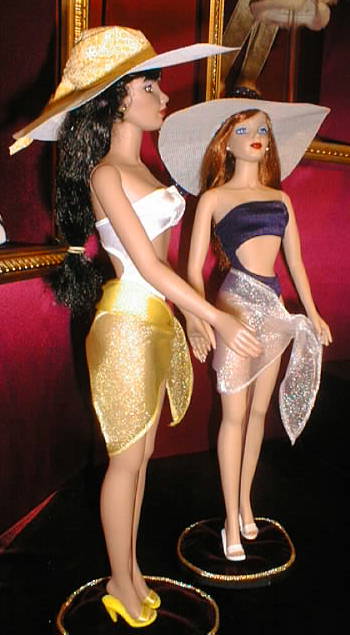 Basic Eve - Caucasian or African-American. $59.95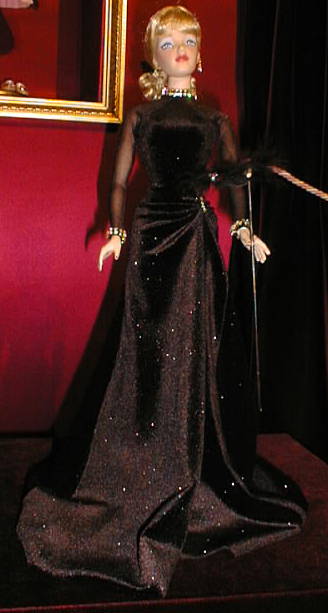 Evening Elegance. This is a gorgeous black gown with a masquerade mask! $99.95. LE 2500.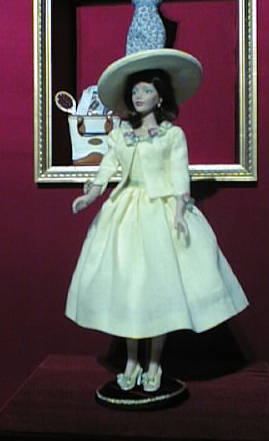 Garden Party. $89.95. This is yellow, despite what the picture looks like!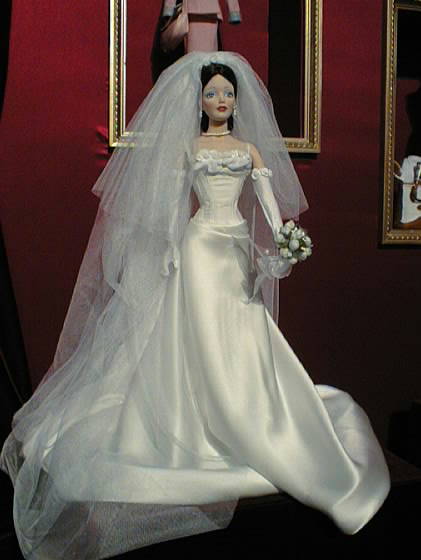 Now and Forever. $124.95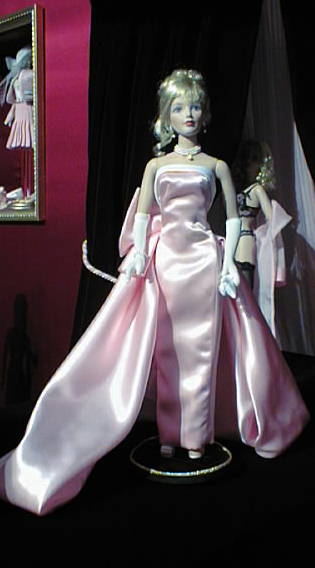 Premiere Eve. $99.95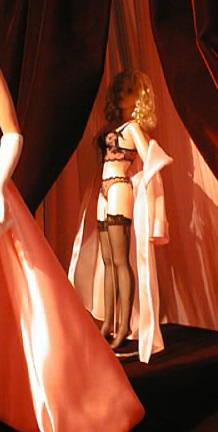 This is a sneak peak of something for the future. The sales rep said he thought it was to gauge people's reactions. I hope they liked the reactions, because this is HOT!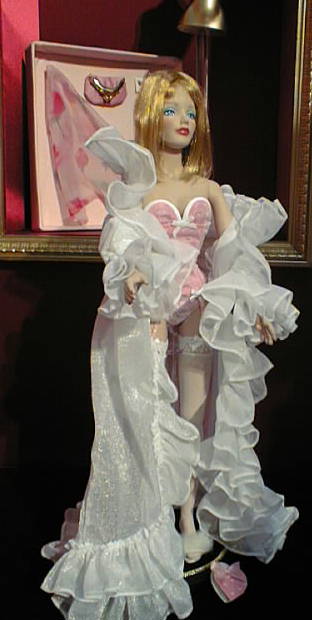 You're Invited $69.95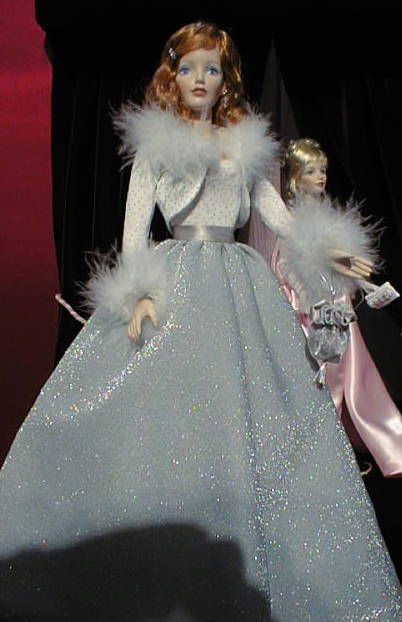 Millenium Moment. LE of 2000. $124.95. I wish they would rethink the hair on this one - she needs a more elegant style. (IMHO)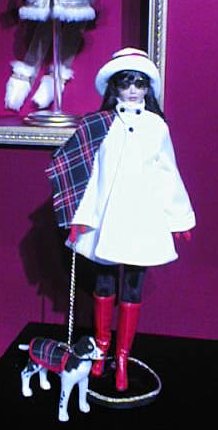 Park Avenue $79.95. In the background is "Aspen Afternoon". $44.95.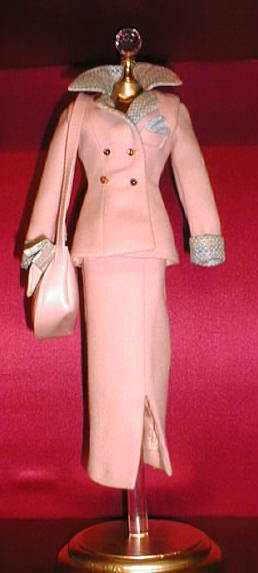 Nine-to-Five. $44.95. Pink and blue suit.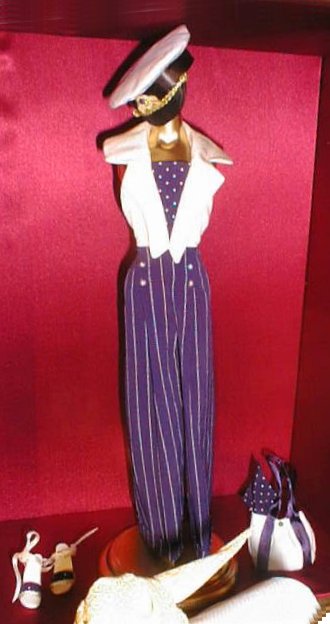 Upper Deck. Really cute nautical-type jumpsuit! $39.95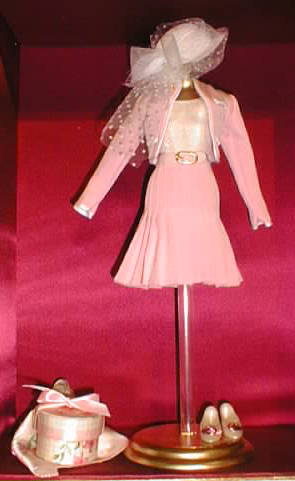 Summer Splendor (pink suit). $39.95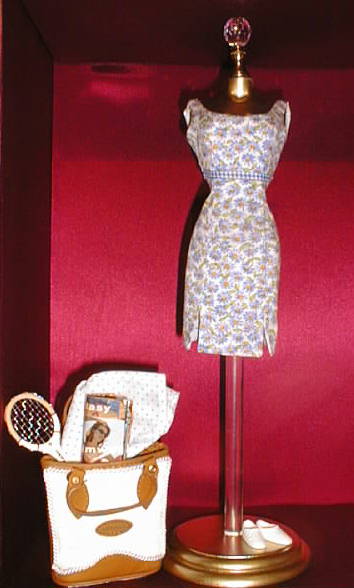 "Weekend Getaway" ($34.95), a simple blue print dress with great accessories (bag, tennis racket and more). These don't all seem to be in proportion (tennis racket and sneakers are way too small), so I'm sure some of this will change in production.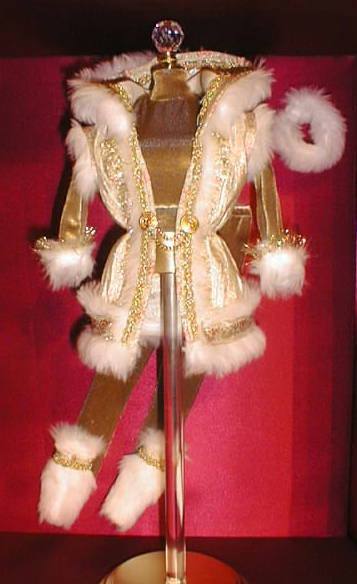 Aspen Afternoon ski outfit. $44.95. This outfit reminds me of something, but it isn't skiing. Maybe Elton John skiing.