Doll and Teddy Bear Expo (Expo East) 2002
Washington DC, August 22 - 24th
Ready-to-wear Sydney, Mei Li and Esme
---
Sydney Chase in Firebird
Lips are not the production color - they will be darker red. The hair is "cognac" - a mix of red and brown. The skirt is a gorgeous semi-metallic velour. Very unusual and striking.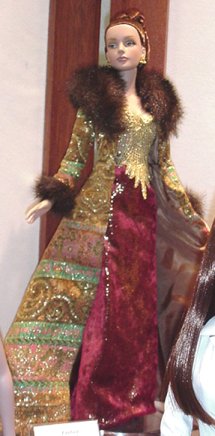 ---
Bal Harbour outfit (minus the sweater)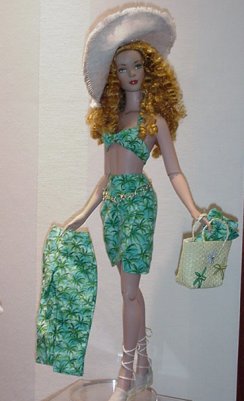 ---
Hat from TDLM Petite Ensemble Noire
NOTE: The hat comes with the feather all rolled together around the head. It needs be fluffed out to resemble the original Theatre de la Mode design.
---
Cognac haired Signature Tyler
Hair is a mix of red and brown - it is the same shade as on Firebird Sydney and RTW Esme.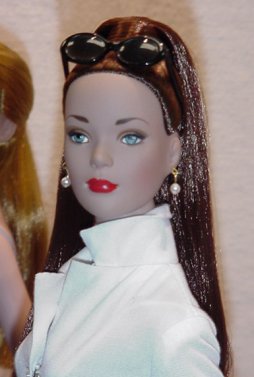 Gene® is a registered trademark of The Ashton-Drake Galleries® and was created by Mel Odom. Tyler® is a trademark of Robert Tonner. Barbie® is a trademark of Mattel. I have no affiliation with these or any other doll companies. All pictures on this site are the property of Facets by Marcia and may not be used without permission.