New Fashion Collection from Kingstate dolls. Paints by Holly Miner. Fashions by Linda Shuck. Sculpt by ???.
There are 28 dolls and a few outfits (don't remember how many, but around 6). Also some nice accessory packs, including shoe packs and hosiery packs.
The dolls are Micki, Marrisa, Maggie, and Marni. (I hope I'm spelling these right!)
The 4 dolls come in each of 7 outfits (a total of 28 dolls): a black sparkly evening gown (Micki in this gown is nominated for DOTY), a colored evening gown (different color for each doll), a day suit, bathing suit (different color on each doll), ballet outfit, leather skirt/coat, and denim pantsuit.
Here are some better pictures than mine: Scotti's Fancies Kingstate Dolls.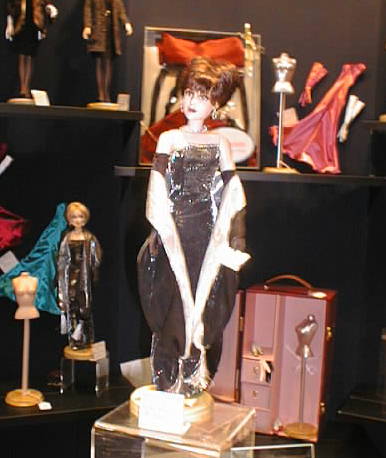 Elegant evening gown. This is Micki. I want to say that the doll in the background is Maggie, but I'm not positive. Same gown. Micki is a DOTY nominee.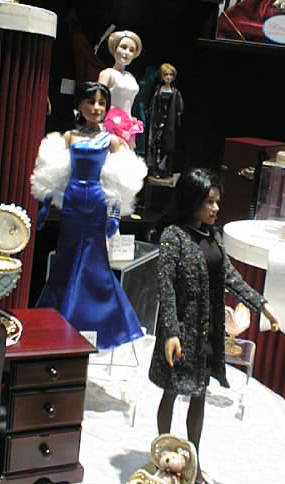 The blue is the other evening gown and the black with jacket is the day suit. The evening gown is different colors on the other dolls.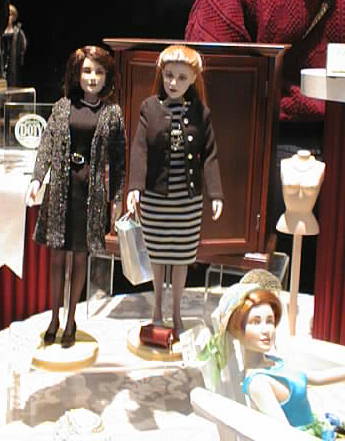 The striped dress is an outfit sold separately. A glimpse of the bathing suit (Sun Fun?)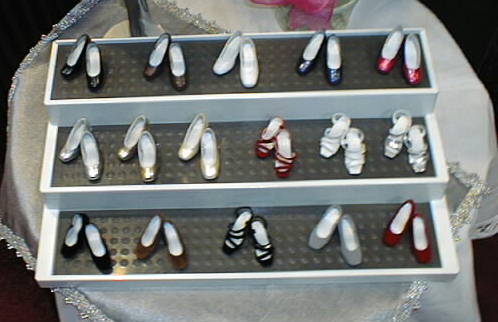 Shoe packs - great basic styles! 5 packs, 3 pairs per pack. Don't remember the price, but was reasonable (around $20 per pack?).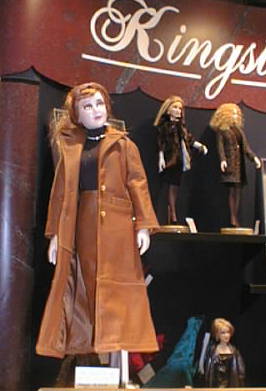 "The Real Thing". Real leather coat and skirt with top. I think these will be different colors on the different dolls, as there was a black version also.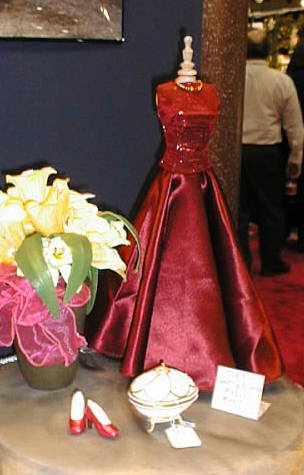 Evening gown (separate outfit)