PHOTOS FROM THE 1998 NJ/NY/PA/DE HOLIDAY GATHERING
Page 1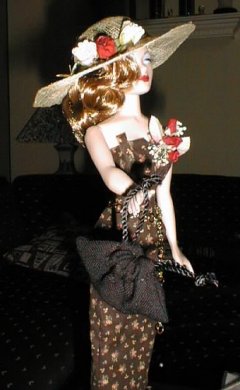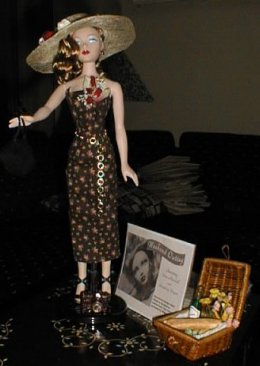 This is our club outfit called "Weekend Outing". Members of the group each contributed one item to the ensemble: fabric, sewing, hat, belt, shopping bags, story card, basket, camera, corsage, purse, champagne, bread & cheese, undergarments, etc.
---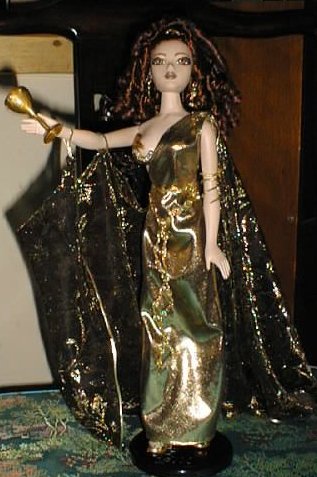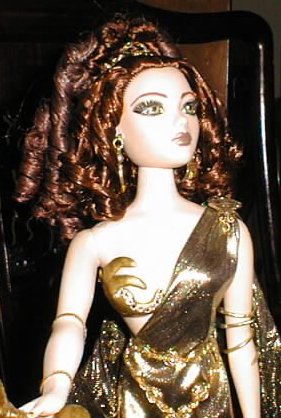 This is "Circe", designed by Stacey Macchia and owned by Mary Jane Horstman. Absolutely exquisite! This was Stacey's competition doll at the last convention.
---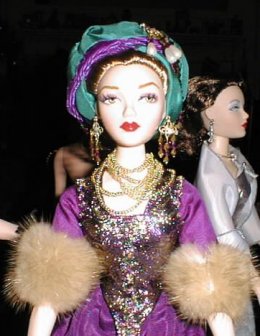 "Solange" by Mary Beyer (aka Aunt Mary) owned by Debbie ????. This is Destiny dressed in a gown of silk an velvet with mink cuffs and crystal jewelry.
---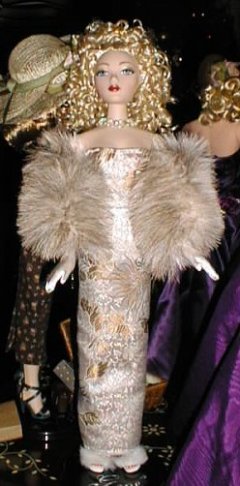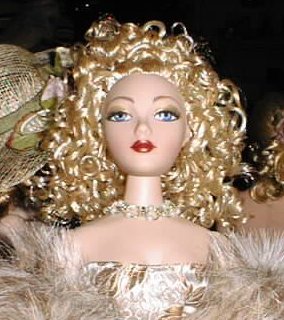 This is a Sparkling Seduction repainted and restyled by Stacey Macchia . The gown is by Mark Middendorf. It is owned by Edith, whose daughter named her Stacey.