PHOTOS FROM THE 1999 NJ/NY/PA/DE HOLIDAY GATHERING
Page 1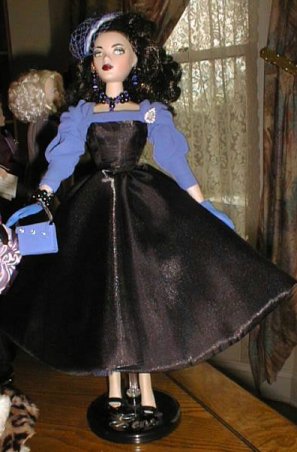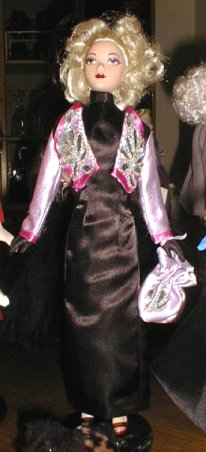 Bette Davis' party dress from "All About Eve" and a Schiaparelli design, both interpreted by Anne-Marie Burns with repaints by Holly Miner. These are both in the collection of Harry Klein (who also did the jewelry on the "All About Eve" dress).
---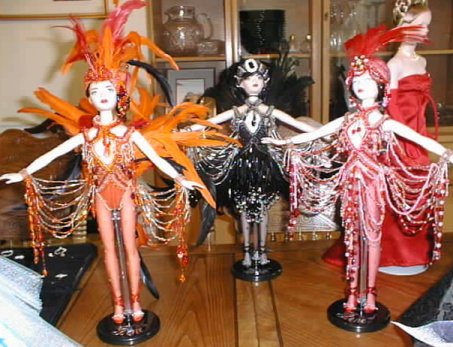 Harry Klien has been dying and re-beading Bird of Paradise outfits. These are stunning showgirls!
---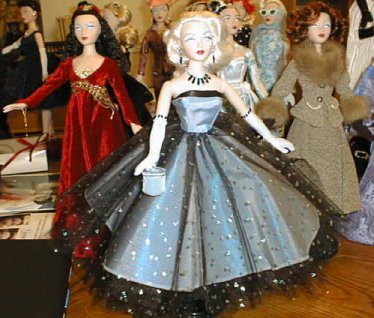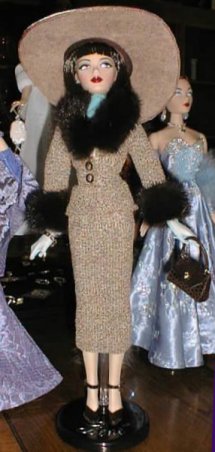 The doll in red is by Timeline and owned by Stacey Macchia, who also did the wonderful crimped hairdo. The doll in front and the two dolls in tweed suits are by Patricia Cronin of AhhhLaMode Couture.
---