PHOTOS FROM THE 1999 NJ/NY/PA/DE SUMMER GATHERING
page 4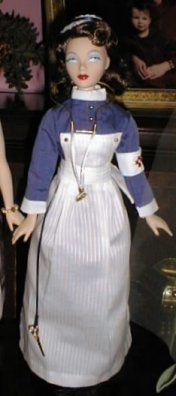 These belong to Mary Jane Horstman. The Civil War Nurse is by Thomas Originals.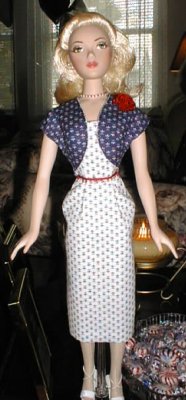 A lovely doll and outfit by Holly Miner.
Monaco in a summery ensemble by Barb Lucia. Hello Hollywood models a sexy swimsuit by Scotti's Fancies. She'd Rather Dance in a Vickie Rubie kimono. These are all from my collection.