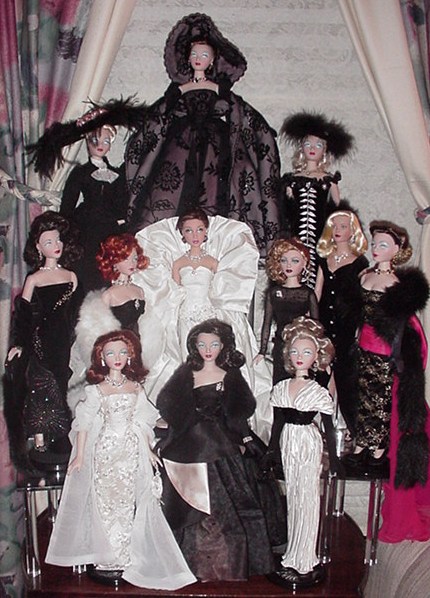 My black and white display.
Top row (left to right): Hello Portland Hello, Michael Scott original, Sparkling Seduction in "Lady Lou" from the Edith Head Collection.
Middle row (left to right): Hele Spivack's "Moon Over Morocco", Priceless, Alex "City Lights", Terri Norcia repainted Destiny in Tyler's A Little Night Music gown, SOS in DAE original.
Bottom Row (left to right): RV in Eden Couture, Toast at Twilight, Charles Josef original.