Eve 2002
All of the pictures below are of dressed dolls. To see pictures of Cassie, please see my 2001 Toy Fair pictures. She is due out in 2002 now.
There were no new outfits shown for 2002.
No basic Cassie was shown, but she is on the price list in 3 hair colors.
Ambassador's Ball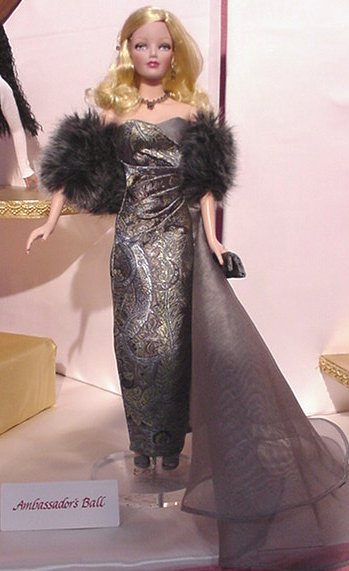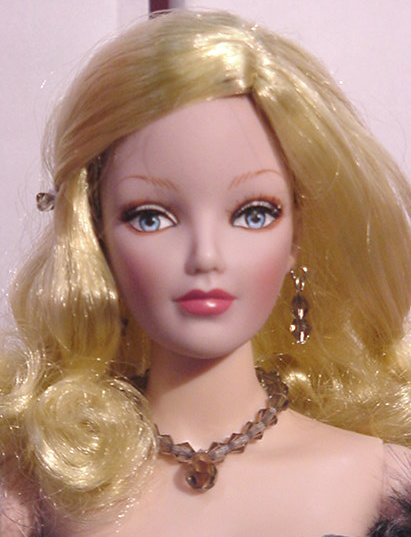 Saffron Sunset
The colors show better on the close-up picture.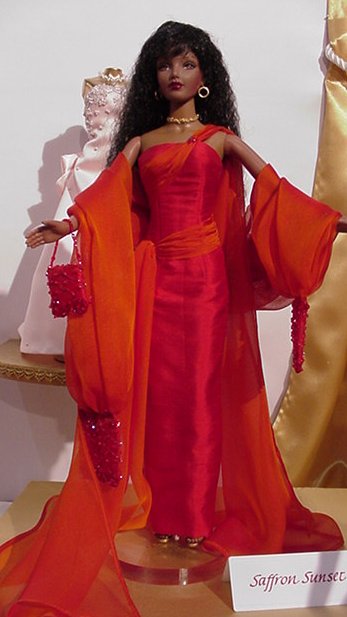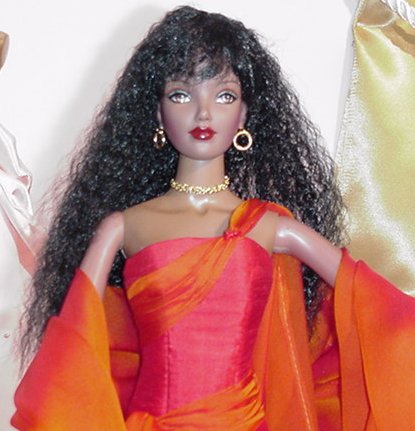 Downtown Gallery
Fashion Week
(little girl doll is part of Susan Wakeen's Storybook Series, also called "Fashion Week")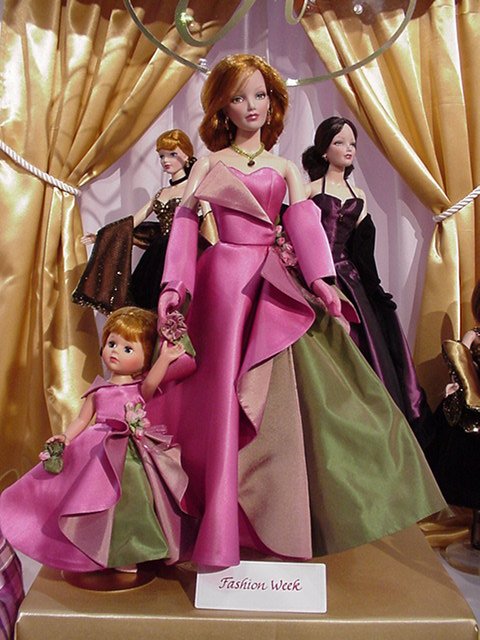 Paris Nights

Pajama Party (Cassie and Eve)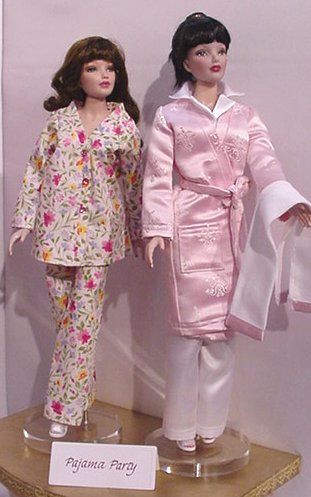 Window Shopping Cassie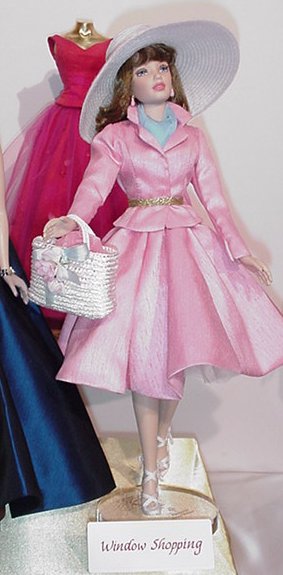 Christmas Eve 2002 (LE 200)
Christmas Eve 2001 was the same dress on a redhead.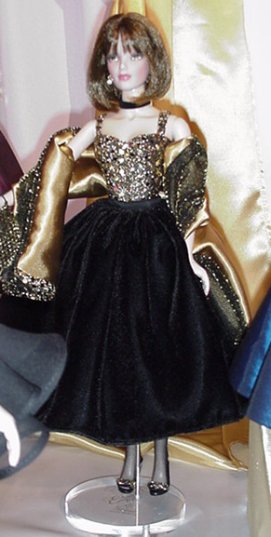 Gene® is a registered trademark of The Ashton-Drake Galleries® and was created by Mel Odom. Tyler® is a trademark of Robert Tonner. Barbie® is a trademark of Mattel. I have no affiliation with these or any other doll companies.