PHOTOS FROM THE 2004 GENE CONVENTION
Gene's Hollywood Memories
Page 6
Souvenirs and Centerpieces
THURSDAY NIGHT
The pre-convention get-together featured a rainbow of centerpiece dolls by Alana Bennet and Cindy Friesen. Each attendee received 2 backdrop set pieces of Gene's Dressing Room and the Biltmore Crystal Ballroom. DAE also donated a Vivian outfit for everyone.

FRIDAY MORNING
The centerpiece was a Gene dressed in a sheer golden robe at a lighted vanity. Everyone received the vanity as a souvenir.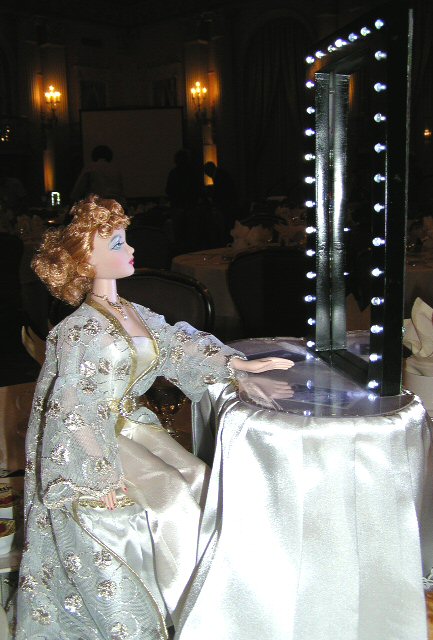 FRIDAY NIGHT
We met the lovely Marsha Hunt: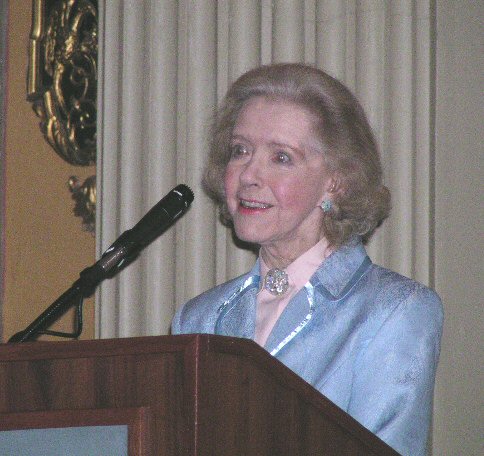 This dark green velvet dress with fur-trimmed capelet from Marsha's film "Easy to Take" was a souvenir.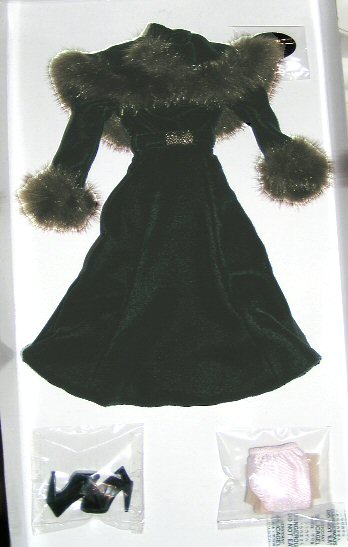 The centerpiece was a Gene in a copy of the "Biltmore Dress". This dress was commissioned by a socialite in 1923 to wear to the opening of the Biltmore Hotel. It is painted with replicas of panels from the Crystal Ballroom and the sides represent the balconies surrounding the room. The artwork on Gene's dress was done by Brian Bulkley and a one-of-a-kind hand painted version was auctioned off on Saturday evening.
Here is the original: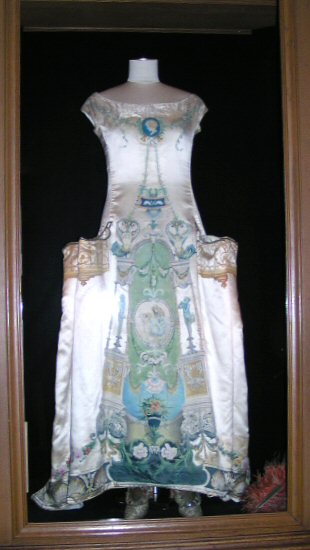 Here is Gene wearing the gown: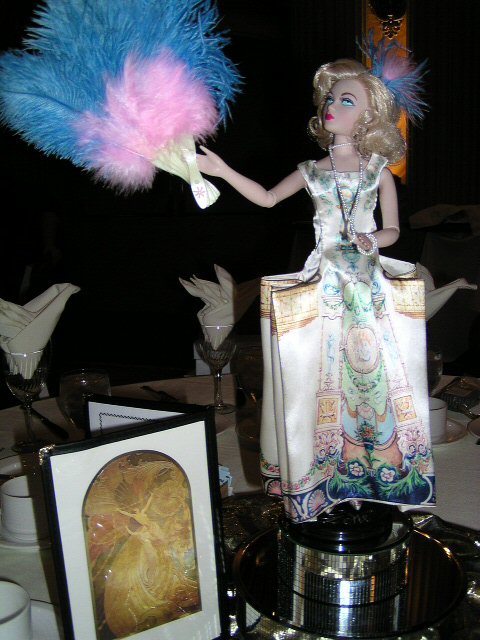 Here is Brian Bulkley showing his hand-painted version: